Karty graficzne w laptopie – jaką wybrać dla gracza?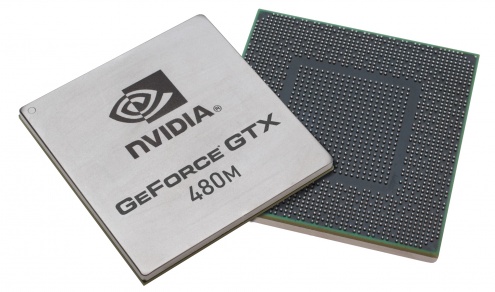 Stajesz przed perspektywą zakupu laptopa do gier, ale gubisz się w gąszczu symbolów i marketingowego zgiełku? Jeśli nie jesteś pewny, a chcesz wybrać dobrze, oto miniporadnik oraz zestawienie najlepszych mobilnych kart graficznych, dzięki którym podejmiesz właściwą decyzję.
To musisz wiedzieć
Kupując laptop, który ma służyć jako przenośny komputer do gier, nie można kierować się tylko ilością pamięci własnej, jaką ma karta graficzna. W obecnych czasach nawet słabe modele, które nie najlepiej radzą sobie z grami, mają po 1024 MB VRAM.
Na początek należy sprawdzić oznaczenie karty graficznej. W większości przypadków karta o wyższym oznaczeniu w danej serii oferuje po prostu większą wydajność. Dla przykładu: Nvidia GeForce GTX480M jest ponad 200% szybsza od GeForce GT420M. W serii GeForce 3xx i 2xx jest analogicznie.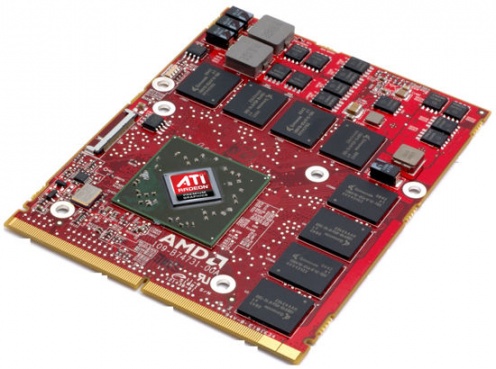 ATI wyłamuje się nieco z tego schematu, dlatego warto unikać modeli z literkami w nazwie (np. HD 545v) i wybierać, podobnie jak w przypadku Nvidii, karty o wysokich oznaczeniach numerycznych w serii HD 5xxx, w ostateczności HD 4xxx.
Zależności między seriami kart to twardy orzech do zgryzienia. Nvidia GeForce GTX260M jest znacznie wydajniejsza niż GeForce'a GT420M, podobnie rzecz się ma w przypadku kart ATI. Dobrze jest więc skorzystać z dostępnych w sieci rankingów lub naszego krótkiego zestawienia, które ułatwi podjęcie trafnej decyzji.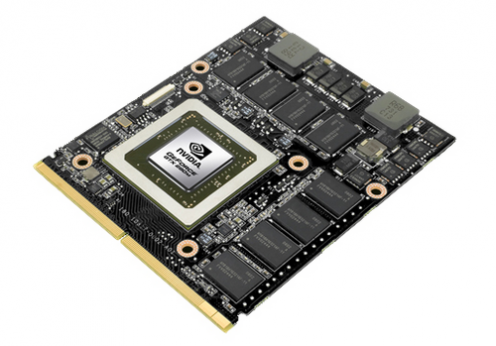 Drugą zasadniczą kwestią jest zastosowany typ pamięci wideo. Karty z VRAM typu DDR2 i GDDR2 muszą odpaść na starcie, ponieważ przepustowość, jaką oferują, jest zbyt niska. Na szczęście najnowsze, wydajne GPU są parowane z pamięciami typu DDR3, GDDR3 i GDDR5, z których te ostatnie są zarezerwowane dla high-endowych modeli. Decydując się na zakup laptopa z Radeonem HD 5850 lub GeForcem GTS 360, warto zapytać sprzedawcy, czy sprzęt ma moduły GDDR5, ponieważ różnica w wydajności pomiędzy nimi a GDDR3 niejednokrotnie sięga nawet 20%.
Oznaczenie i typ pamięci to niejedyne wyróżniki dobrych kart dla graczy. Pozostają takie właściwości, jak: liczba procesorów strumieniowych, zegary taktujące, szerokość magistrali pamięci czy architektura. Aby opisać dokładnie te wszystkie zależności, potrzebny jest odrębny artykuł, by tę wiedzę zastosować – naprawdę dużo praktyki i stała obecność w branży.
Zapraszam więc do zapoznania się z zestawieniem 10 najlepszych i najpopularniejszych kart graficznych, których należy szukać, kupując laptop do gier.
Nvidia GeForce GTX 480M
Bezapelacyjny król wydajności. Ma 2 GB bardzo szybkiej pamięci GDDR5, a w najwydajniejszych laptopach dla graczy montowane są nawet dwie takie karty pracujące w trybie SLI. Karta obsługuje najnowsze biblioteki graficzne DirectX 11 i pozwala cieszyć się płynną rozgrywką z wykorzystaniem efektów, jakie one oferują.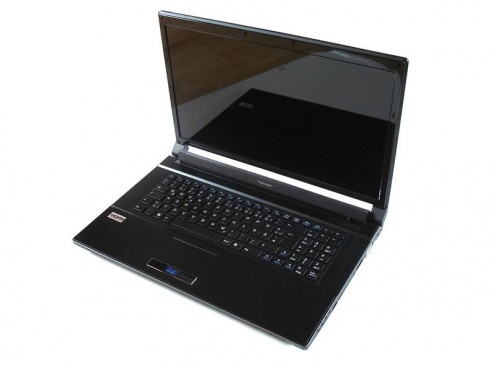 Niestety, za przyjemność gry w najnowsze tytuły bez potrzeby ograniczania rozdzielczości czy poziomu szczegółowości trzeba słono zapłacić. Jednym z laptopów, który może zostać wyposażony w GeForce GTX480M, jest Deviltech Fragbook DTX. W najtańszej konfiguracji z tym GPU kosztuje on ponad 7000 zł (wg kursu NBP z dnia 1.10.2010, 1 euro = 3,945 zł), nie licząc kosztów wysyłki.
ATI Mobility Radeon HD 5870
Jest to w tej chwili najszybsza mobilna karta konkurenta Nvidii. Obsługuje DirectX 11 i najczęściej spotykamy ją w komplecie z 1 GB pamięci GDDR5. Jest ona wolniejsza o kilka do kilkunastu procent od GeForce'a GTX480M, lecz oferuje znacznie lepszy stosunek wydajności do ceny. W dalszym ciągu pozwala uruchomić najbardziej wymagające gry bez potrzeby rezygnacji z wysokich poziomów detali.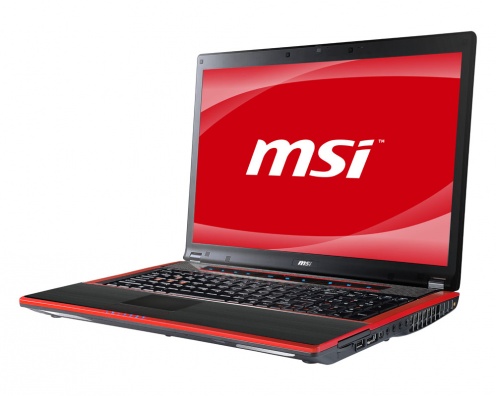 Możemy ją spotkać nawet w relatywnie tanich laptopach gamingowych kosztujących poniżej 5000 zł (Asus G73JH czy MSI GX740) wraz z wydajnymi procesorami Intel Core i5. Bardziej zamożni mogą sobie pozwolić na zakup laptopa wyposażonego w dwie takie karty pracujące w trybie CrossFire (np. Dell Alienware M17x).
Nvidia GeForce GTX460M
Model ten pojawia się w coraz większej liczbie laptopów do gier. Oparty na architekturze Fermi procesor graficzny oferuje obsługę wszystkich najnowszych funkcji graficznych i wydajność, która pozwoli zagrać w najnowsze tytuły, w większość z nich nawet z włączonym PhysX.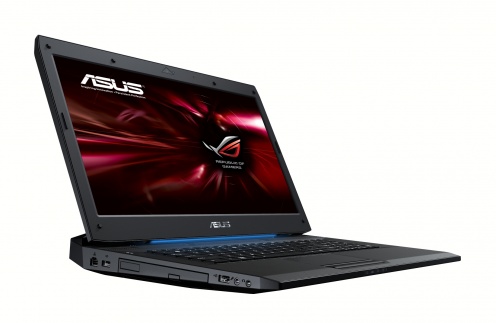 Przenośny komputer do gier wyposażony w ten model GPU wraz z 1,5 GB VRAM typu GDDR5 możemy nabyć już za poniżej 6000 zł (Asus G73JW z Intel Core i5-430M). W najbliższym czasie wraz z większą ilością laptopów wyposażonych w ten układ ceny powinny sukcesywnie iść w dół.
ATI Mobility Radeon HD 5850
Ta karta występuje z dwoma rodzajami pamięci – GDDR5 oraz tańszym i mniej wydajnym DDR3. Dysproporcje w wydajności pomiędzy tak wyposażonymi kartami sięgają nawet kilkudziesięciu procent. Mimo to nadal możliwa jest gra w bardzo wymagające tytuły, choć model z DDR3 nie każdy z nich obsłuży przy poziomie szczegółowości ustawionym na ultra.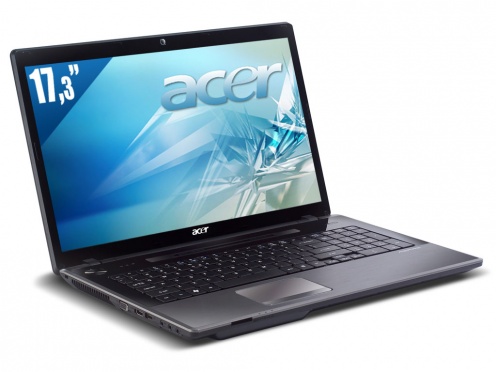 Strata do GeForce'a GTX460M i Radeona HD 5870 jest tak duża, że tylko niska cena wynagradza ją wystarczająco dobrze. Laptop z Radeonem HD 5850 i procesorem Intel Core i5-540M może być nasz już za niecałe 3800 zł (Acer Aspire 7745G)
Nvidia GeForce GTS 360M
Wykonany w 40 nm procesie technologicznym GPU w zestawieniu z 1 GB pamięci GDDR5 oferuje wydajność, która wystarczy, by uruchomić wymagające gry z wysokimi ustawieniami detali. Niestety, brakuje obsługi DirectX 11, ale na PhysX w dalszym ciągu możemy liczyć.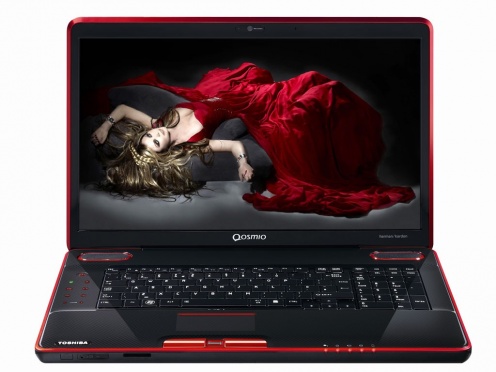 Laptopy z tą kartą nie są zbyt popularne, co przekłada się na ich cenę. Przy odrobinie szczęścia w granicach 4200 zł znajdziemy notebook Asus G51JX w komplecie z mocnym procesorem Intel Core i5-430M lub Intel Core i5-520M.
Nvidia GeForce GTX 260M
Stara, ale jara – tak w skrócie można określić GPU z serii GTX200. Choć proces wykonania nie jest najnowszy (55 nm), a obsługi DirectX 11 brak, wyposażona w pamięci GDDR3 karta dobrze radzi sobie z wymagającymi tytułami. Najnowsze gry uruchomimy w większości bez potrzeby redukcji ustawień.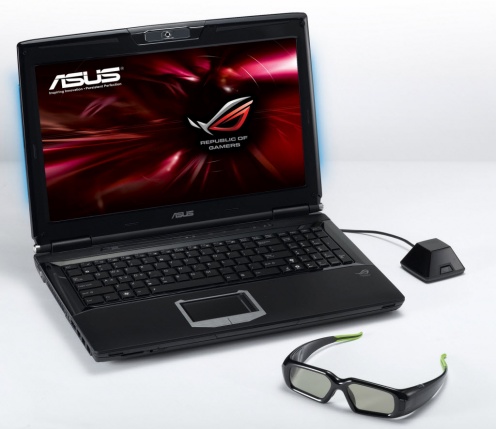 Niestety, za przenośny komputer do gier zaopatrzony w to GPU przyjdzie wyłożyć blisko 6000 zł (Asus G51J 3D), jednak wysoką cenę rekompensuje w przypadku Asusa ekran 3D oraz bardzo mocny, 4-rdzeniowy procesor Intel Core i7-720QM.
ATI Mobility Radeon HD 5730
Nowoczesna karta sygnowana logo ATI obsługuje najnowsze biblioteki Microsoftu, a przy tym występuje tylko z pamięciami DDR3 i GDDR3, więc nie musimy się martwić o zastosowany typ VRAM. Najnowsze gry będą działać płynnie, choć takie tytuły, jak Metro 2033, Risen czy Call of Juarez, mogą wymagać redukcji detali do poziomu medium.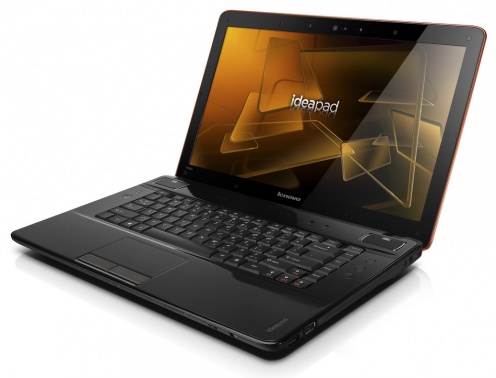 Na szczęście laptop z Radeonem HD 5730 i nowoczesnym procesorem Intel Core można nabyć już poniżej 3000 zł. Dobrym przykładem jest Lenovo Y560, który otrzymał wyróżnienie Ligi Cybersport.
ATI Mobility Radeon HD 5650
Bardzo popularny procesor graficzny ze względu na całkiem spore możliwości i bardzo umiarkowaną cenę. W pakiecie dostajemy 40 nm GPU z obsługą DirectX11 i najczęściej 1 GB pamięci GDDR3. Taki zestaw pozwala na rozrywkę przy przyzwoitych ustawieniach graficznych. Niestety, coraz częściej trzeba będzie zredukować detale na medium, a w przypadku Metro 2033 na minimum, aby zachować płynność rozgrywki.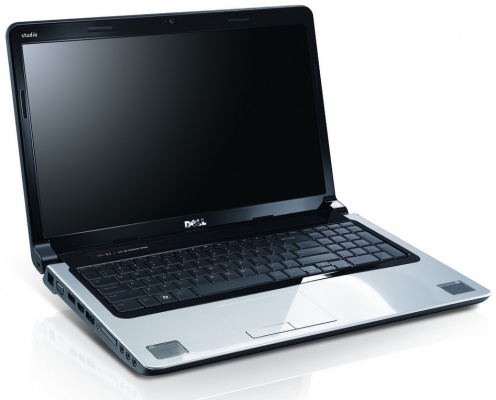 Laptop z procesorem Intel Core i3-330M i ATI Radeonem HD 5650 możemy nabyć za mniej niż 2500 zł, a wybór jest naprawdę duży. Warto zaznaczyć, że karta oszczędnie gospodaruje energią i pobiera niewiele więcej niż zintegrowany Radeon HD 4250, co pozytywnie odbija się na czasach pracy na akumulatorze.
ATI Mobility Radeon HD 5165 (4650)
GPU ATI Radeon HD 5165 i HD 4650 to tak naprawdę bliźniacze modele różniące się nazwą i częstotliwościami pracy (5165 ma nieco wyższe zegary). Są wykonane w 55 nm procesie technologicznym, obsługują DirectX 10.1 i trzeba uważać na niedobitki z pamięciami DDR2. Pozwalają jednak na grę nawet w nowe pozycje, o ile zachowamy zdrowy rozsądek i nie będziemy forsować zbyt wysokich ustawień szczegółowości.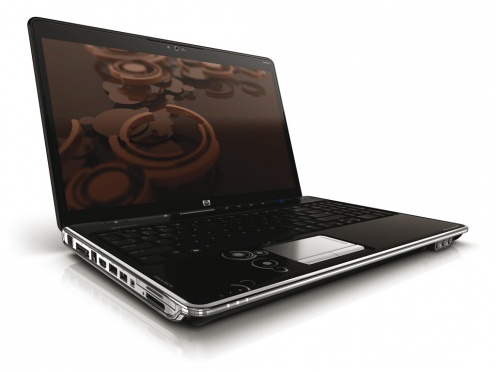 Laptopy z Radeonem HD 5165/4650 do najtańszych nie należą i jeśli cena nie będzie naprawdę okazyjna (poniżej 2500 zł), należy poważnie zastanowić się jaki laptop kupić i wziąć pod uwagę zestaw z ATI Radeonem HD 5650.
Nvidia GeForce GT330M
Jeśli poważnie myślimy o grach, GeForce GT330M jest niezbędnym minimum do w miarę komfortowej rozrywki z bardziej wymagającymi grami. Starsze będą działać dobrze, a nowsze wymuszą na nas obniżenie rozdzielczości lub redukcję ustawień do poziomu medium (Starcraft 2, GTA IV), niekiedy nawet low (Metro 2033, Battlefield: Bad Company 2).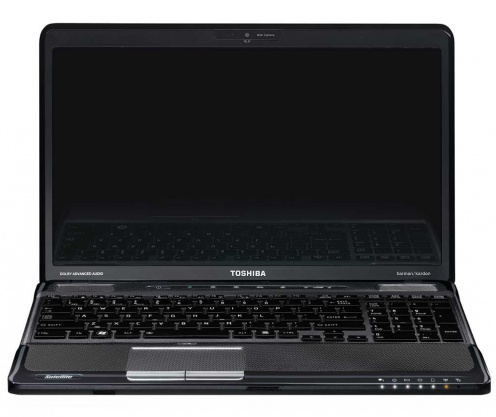 Na szczęście bez większych problemów znajdziemy laptop do gier wyposażony w GeForce GT330M i procesor Intel Core za około 2500 zł (np. Samsung R580 z Intel Core i3-330M). Warto śledzić gazetki z aktualnymi promocjami, w których takie notebooki często się pojawiają – można dzięki temu sporo zaoszczędzić.
Karta graficzna to nie wszystko!
Musimy pamiętać, że nawet mocne GPU bez odpowiednio szybkiego procesora i adekwatnej ilości pamięci RAM wiele nie zdziała. W dalszym ciągu procesor jest centralną jednostką obliczeniową komputera i tylko procesor Intel Core w zestawie z kartą graficzną z tego samego przedziału wydajnościowego zapewnia dobre osiągi.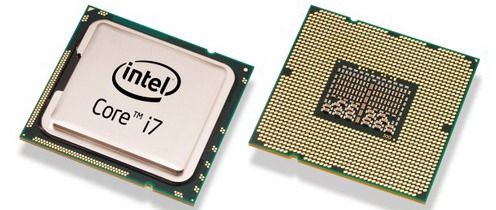 W związku z tym dobrze jest zestawić GeForce'a GT330M lub Radeona HD 5165 z np. Intel Core i3-330M, dla Radeona HD 5650/5730 i GeForce'a GTS 360M/GTX260M zastanowić się nad Intel Core i5 (np. Intel Core i5-430M, Intel Core i5-450M czy Intel Core i5-520M), a Radeony HD 5850/5870 i GeForce'y GTX460M/480M parować z Intel Core i7 (np. Intel Core i7-720QM czy Intel Core i7-620M).
Pozwoli to optymalnie wykorzystać możliwości komputera, a podzespoły nie będą sobie wzajemnie podcinać skrzydeł. Core i7-720QM przy GeForce GT330M będzie się "nudził", zaś Core i3-330M w parze z GeForce GTX480M będzie wylewał siódme poty, a i tak nie zdoła nadążyć za kartą graficzną.
Już kupiłem laptop i nie ma on dedykowanego GPU. Co teraz?
Nie ma powodów do zmartwień. Owszem, zintegrowane karty graficzne nie oferują obecnie wydajności porównywalnej z dedykowanymi GPU. Nie zmienia to jednak faktu, że przy rozsądnych ustawieniach grafiki bez problemu uruchomimy na nich nawet dość nowe tytuły.
Doskonałym przykładem jest tu niezwykle popularny chip Intel GMA HD. Znajdziemy go w mobilnych procesorach Intel Core wykorzystujących rdzenie Arrandale, a więc Intel Core i3 (np. Intel Core i3-330M), Intel Core i5 (np. Intel Core i5-430M) oraz dwurdzeniowych jednostkach Intel Core i7 (np. Intel Core i7-620M).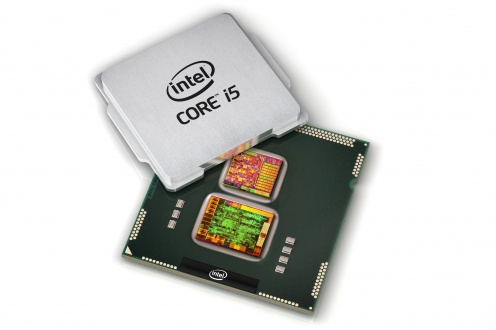 Oferuje on wydajność graficzną na poziomie niewiele ustępującym GPU Nvidia GeForce 9400M. Intel GMA HD radzi sobie bardzo dobrze nie tylko z odtwarzaniem multimediów wysokiej rozdzielczości, ale i grami. Tytuły takie jak Starcraft 2, Resident Evil 5, World of Warcraft, Counter-Strike Source, Half Life 2, Fear 2, Left 4 Dead czy The Sims 3, o ile zachowamy umiar w ustawieniach detali, są grywalne.
Widzimy więc, że inwestycja w dobrą jednostkę centralną ma sens, gdyż to, jaki procesor w laptopie będziemy mieć, wpływa nie tylko na komfort pracy, ale i rozrywki. Jeśli jesteśmy okazjonalnymi graczami i nie musimy grać w najnowsze tytuły z poziomem szczegółowości ustawionym na ultra, warto zastanowić się nad mocnym procesorem Intel Core w komplecie z kartą Intel GMA HD i nie spisywać zintegrowanego rozwiązania na straty.
Podsumowanie
Powyższe zestawienie mobilnych kart graficznych w połączeniu z miniporadnikiem i uwagą z serii "have to know" ma na celu dostarczenie przekrojowej wiedzy, która pozwoli Wam, naszym Czytelnikom, dokonać właściwego wyboru procesora graficznego podczas zakupu laptopa do gier.
Temat, jak już to wcześniej zaznaczyłem, nie został wyczerpany. Mnogość parametrów kart graficznych oraz ich modeli jest wprost przytłaczająca i każdej z nich można poświęcić odrębny artykuł.
Zestawienie zostało ułożone tak, aby uwzględnić najczęściej spotykane w laptopach do gier modele GPU, bez zbędnego zagłębiania się w szczegóły (zegary rdzenia, jednostek cieniujących, pamięci, szerokości magistrali czy wynik w 3D Mark). Powodem są m.in. różnice między układami oznaczonymi identycznymi symbolami w laptopach różnych producentów.
Chciałem, aby każdy, kto poszukuje przenośnego komputera do gier, odwiedzając sklep, znalazł pozycje z tego minirankingu i wiedział, czego może się spodziewać. Bazowałem na uśrednionych wieloma testami osiągach kart graficznych oraz doświadczeniu nałogowych graczy (do których sam należę) mających wiele z tych jednostek w swoich laptopach. Oczywiście ostateczny wybór, jak zawsze, należy do Was.
92 odpowiedzi na "Karty graficzne w laptopie – jaką wybrać dla gracza?"